Locally owned and operated by professionals with over 25 years of experience in tree removal & trimming
Locally owned and operated by professionals with over 25 years of experience in tree removal & trimming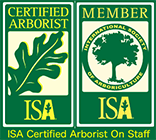 Experienced Tree Removal Company
With 25+ years of experience, you can be sure that by choosing Coopersville Tree Service you are choosing a company that you can trust.
Customer Focused
We strive to develop lasting partnerships with our clients through quality service, attention to detail and affordable rates. Your satisfaction is our main priority.
Reliable
We'll always be on time and ready to provide you with quality service. We are a dependable company that values your time.
When working with Arborists, it's important to take a look at their certifications in order to know that you are hiring people who are qualified to handle your projects. Luckily, our team of Arborists at Cascade Tree Service consists of ISA-certified, highly experienced professional Arborists who are able to offer you services of unmatched quality.
The fact that each tree project is unique means that the best Arborists are those who have experience dealing with a variety of different situations. Having 25+ years of experience providing the residents of Coopersville with tree services, our team of professional Arborists is able to carefully evaluate your situation and complete your project in an efficient and timely manner, regardless of what you need.
If you are in need of tree services and are struggling to determine which tree service company you can trust to do a good job, feel free to contact us today and our team will be happy to provide you with the quality services that you deserve.
We do it all, from canopy lifts to trunk and root removal. Call us today for further information or to arrange a free, no-obligation quote.